Warranties.
'Warranty' can be a confusing word, because it's used synonymously for a number of different types of consumer product coverage. Let's look at what the types of consumer product warranties are and what the differences are.
We'll then look at why you need to consider all three to protect your home products.
Sign up for our Blog!
What is a Warranty?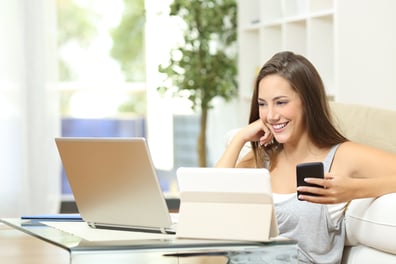 Warranties can include a broad range of coverages and be issued by several different entities. From manufacturer or OEM warranties on products, to extended warranties or service contracts, to accidental damage from handling (ADH) to loss and insurance, warranty products, to home warranties, most warranties cover the repair of a failed covered product.
Manufacturer Warranties
Manufacturers or OEMs offer two kinds of warranty products, implied and expressed. Expressed warranty products aren't "read into" a sales contract, but are explicitly offered to customers as part of the sales transaction, and include promises and statements about a product or about a commitment to fix defects and malfunctions that might be experienced by consumers.
Manufacturer warranty products are provided to protect a consumer from product failure during the coverage period, and require the manufacturer to estimate accurately not only sales forecasts for the product, but how often a product might fail, such that funds, or a 'warranty reserve', can be set aside to fund future potential warrantied product failures. For manufacturers which forecast well, the reserved funds protect them from unexpected costs related to higher failure rates, and can also be a boon, when failures are lower, contributing directly to their bottom line.
Manufacturers can also offer other kinds of warranty products, including extended warranties, service contracts, ADH, as well as theft and loss warranty products.
Extended Warranties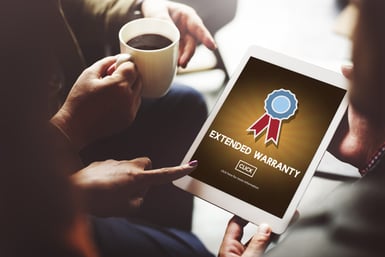 Extended warranties are warranty products that typically wrap around a manufacturer's warranty product. Extended warranties offer warranty services such as repair for product failures that occur after the OEM warranty expires.
Service Contracts
Service contracts are often synonymous with extended warranties. The terms are used interchangeably. However, service contracts can also be described as a contract or warranty product which begins at the date of purchase, or DOP, of a product, whereas an extended warranty begins upon the expiration of a manufacturer's warranty period.
Service contracts cover the same 'break fix' or repairs which extended warranties cover, but also, in the case of a DOP contract include additional coverages for non-OEM covered features, such as food loss, power surge or no lemon coverages which can kick in on the date of a product purchase. Additionally, service contracts can also extend outside the traditional boundaries of 'break fix' coverage, particularly when paired with products which support smart products. Smart products can send sensor information to manufacturers or OEMs and service providers which can alert them of impending failures or maintenance requirements with products.
Food Loss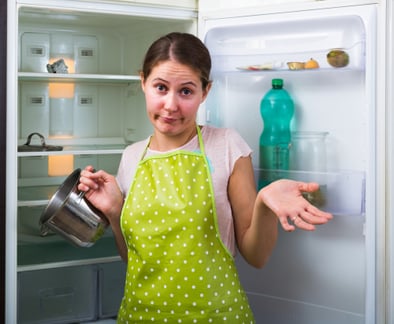 Food loss coverage on a service contract or on an extended warranty product offer consumers protection for food spoiled when refrigeration products fail, allowing food to spoil and become unusable. Typically coverage includes a reimbursement for spoiled food up to a limit, such as $200, once in a 12 month period of time.
Power Surge
Power surge protection on a warranty product usually covers just what it sounds like, damage from a power surge, including the parts and labor costs resulting from a mechanical or electrical failure not caused by lightning strikes.
No Lemon
No Lemon coverage protects you from repeated failures. Typically, warranty products cover repair on a product three times during any continuous 12-month period. On the forth failure during the same 12-month period, at the discretion of the service contract or extended warranty administrator, the product can be replaced with a new or refurbished product of similar features and functionality, though not always the same brand or color. Sometimes a credit towards a purchase can be provided instead. In either case will the replacement or credit exceed the original purchase price of the Covered Product, and generally, the failed product needs to be returned to the service contract or extended warranty administrator, and the warranty contract is deemed fulfilled and ends on the replacement/refund date.
ADH
ADH or accidental damage from handling coverage provides repair or replacement for some products which are damaged from drops, spills and liquid damage associated with the handling and use of a product
ADH warranty products do not provide protection against theft, loss, reckless, or abusive conduct associated with handling and use of the product, cosmetic damage and/or other damage that does not affect unit functionality, or damage caused during shipment. ADH warranty products are typically offered on digital or computer products, like mobile/smart phones or tablets. ADH is not an insurance product.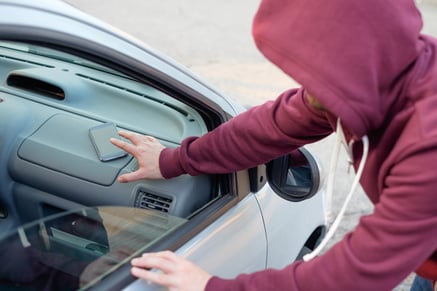 Theft and Loss
Warranty products which cover theft and loss offer protection from theft or loss generally on mobile products like cell phones. The warranty products generally cover a single product as an add on coverage to a ADH plan, and include a deductible and claim occurrence limit over a rolling 12 month period.
Home Warranties
Home warranties are slightly different than extended warranties and manufacturer warranties. Home warranties, like FixHomz, cover the cost of repair for covered products, AND home systems. They typically cover more product types than an extended warranty and do not have to be sold in conjunction with a new product (home) purchase. Home warranties cover appliances and home systems, such as:
Central Air Conditioning / Heat Pump System

Central Home Heating System

Built-In Microwave

Clothes Washer

Clothes Dryer

Dishwasher

Garage Disposal

Ceiling Fans

Range or oven or cooktop

Refrigerator

Water Heater

Ductwork

Garage Door Opener

Humidifier

Interior Electrical System

Kitchen Exhaust Fan

Plumbing Stoppages

Plumbing System
So, to tie it all together, when you purchase a new consumer product, like an appliance or TV, the manufacturer offers some protection against repair costs for a specific period, like a year.
You can often purchase an extended warranty on the same products from the retailer or etailer from whom you've purchased the product. Extended warranties extend the repair cost protection for an additional period of 1-5 years, depending on the product. Extended warranties often offer additional benefits like food loss that manufacturers don't.
A home warranty covers more products than an extended warranty, including home systems and even utility lines, pool and spas, septic systems and well pumps. They can be purchased on new or existing homes.
The biggest difference between the two above is that the extended warranty protects electronics and computing equipment, whereas the home warranty doesn't.
So, as you craft your home protection strategy, extended warranties and home warranties are a great compliment to homeowners and automotive insurance policies, giving you and your family an end to end umbrella of coverage for those rainy days!
Check out what FixHomz can offer your family! From home warranties to extended warranties and even appliance repair and installation, FixHomz makes home services easy!