You've done it! You own your own home. Now it's time to care for it. Each season of the year has specific tasks that can be done by homeowners to keep your home in tip top shape! Check out these lists of home maintenance tasks to keep your home on the right path.
Sign up for our Blog!
Every Month:
Check and clean or replace filters (refrigerator and HVAC).
Check the seals on your refrigerator freezer to prevent icing.
Vacuum refrigerator and freezer coils and empty drip trays.
Check your dryer; the hose inside connected to the vent, and the vent outside for blockages and critters.
Check the dishwasher for leaks.

Check your water and electric bills for differences from previous bills that might indicate a leak or other issue.

Refill water softener salts.

Clean your heat vents for dirt and objects that may have fallen into them.
Flush your water heater to remove sediments.
Check light bulbs for replacement opportunities.
Check under the sinks and around toilets for plumbing leaks.
Make sure ceiling fans are turning in the correct direction for the season
Check your home network for connectivity issues.
Run virus and malware software on your home computers
Update home computers, mobile and tablet devices to the latest operating system versions
Do these things each month to stay on top of maintenance for these home products.
Seasonally, the list is a bit different!
Summer is here!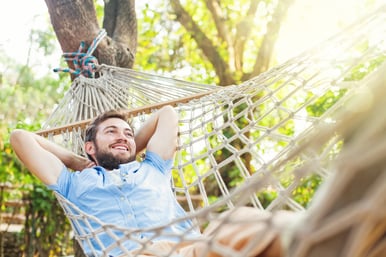 Use this checklist when the sun is hot and you're likely to hit a vacay spot or two.
Oil your garage door opener and chain system.
Check outside hose connects for leaks or make sprayer heads. Replace washers if needed.
Clean kitchen exhaust fan filter.
Prune trees and shrubs.
Check sprinkler system heads to make sure they point in the correct direction and you're not watering the street.
Plant fall-blooming bulbs.
Check exterior lighting and replace bulbs if necessary.
Check for critter damage. Call experts to relocate nuisance animals.
Check your roof for spring storm damage and replace it when necessary.
The Leaves are Falling!
That doesn't mean your maintenance checklist has to fall off too. Tackle fall projects while the weather is perfect!
Deal with fallen leaves, and evaluate your lawn for other services, such as overseeding or aeration.
Clean your gutters.
Have your HVAC professional check and clean your outside units ahead of winter.
Call the chimney sweep to check fireplaces.
Check window and door seals and repair if necessary.
Drain and

winterize exterior plumbing like hoses and sprinkler systems.
Repair or replace siding.
Replace the batteries in smoke and carbon monoxide detectors when the time changes.
Check your appliances for needed appliance repairs. You want that oven in working order before Turkey day!
Winter is Coming.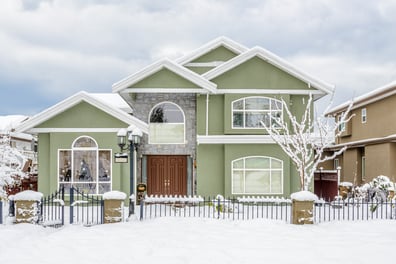 When the winds blow cold, it's important to get ahead of potential home issues so you're not left to the winds.
Check these items before winter hits!
Cover your air-conditioning unit.
Check the basement for leaks during thaws.
Inspect the roof, gutters, and downspouts for damage after storms.
Insulate pipes by windows and doors, under sinks to prevent pipe freeze.
Flowers are blooming! Spring has arrived.
As spring arrives, you'll want to consider these maintenance tips to keep your home blooming all season!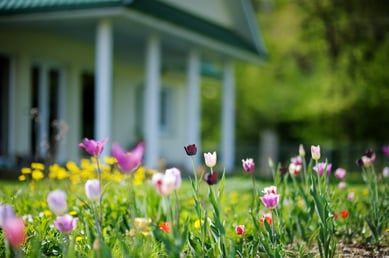 Inspect your roof for winter damage.
Check windows and door seals and screens. Clean them to let the fresh air in!
Check your deck! Now's the time to repair and refinish it before summer comes.
The weather's great! Tidy up siding and wash the windows to let the sun in.
Check the gutters.
Have a professional inspect and pump the septic tank.
Get the hoses and sprinkler systems ready for the season.
Call in your HVAC partner to get your system ready for summer.
Fertilize your lawn and plant summer bulbs.
Homeownership is the American dream! Follow these helpful tips to keep yours in great shape.