Did you know that it's common practice for home warranty providers to be self-insured?
What does this mean for homeowners? Risk. It means risk.
Sign up for our Blog!
Home warranties that are not underwritten by 3rd party insurance companies are risky, to say the least. Let's look at what creates that risk for homeowners and why underwritten programs are more stable, and by far, safer bets for homeowners.
Cash Doesn't Grow on Trees
Ultimately, the goal of any home warranty purchase is protection from the cost of expensive, unanticipated repairs. Homeowners who purchase a home warranty expect the provider to pay to repair or replace covered products during the warranty period.
And, that's exactly what home warranty providers are supposed to do, say when you need any appliance repair.
However, home warranty providers which do not underwrite their programs must rely on the cash they collect from new home warranty sales to pay for future repairs of products already covered by a home warranty. If sales drop off or the home warranty company didn't reserve cash to pay for expected future repairs, or their reserve calculations were off and there wasn't enough cash reserved to pay for claims, consumers can be left with a worthless warranty contract and a broken appliance.
Let's look at how home warranties should be managed.
Underwriting Isn't Optional for Homeowner Peace of Mind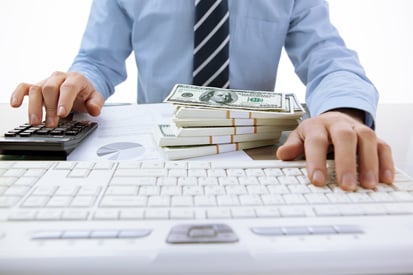 Home Warranties are generally underwritten by insurance companies, either directly through their own home warranty administrator units, or through third-party administrators like OnPoint Warranty who outsource underwriting to global insurers.
Insurers price home warranties based on loss cost calculations, to come up with a premium, just like with car or home insurance. Insurance companies have long histories and huge databases of product failure information. For consumer products like appliances and HVAC systems, they know exactly how often they fail and what it costs to fix them, by market.
The premiums paid to the underwriter for home warranties by the home warranty companies are 'reserved' by the insurers for future losses. As home warranty service events occur and are managed by warranty plan administrators, insurers pay for the cost to repair or fulfill other contract features from the reserve. Well-planned reserves are adequate to pay all future costs associated with a warranty plan.
There are straightforward insurance relationships, and reinsurance relationships where the insurance company will place its risk or part of its home warranty risk with an additional insurer.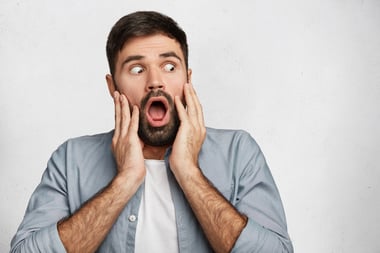 The key here is that insurance companies a) have the information to price a home warranty correctly so that b) they collect enough premiums to pay for future repairs, and c) they reserve funds to pay for those future repairs.
Insured home warranty programs do not leave homeowners holding the bag!
Additionally, if something were to happen to the home warranty administrator, an insurer would step into their obligations. They provide options for the homeowners to pursue to get coverage or reimbursement of their policies. Terms and conditions clearly state the name and contact details of the insurer for that reason specifically.
How Do Homeowners Determine if a Home Warranty Company is Insurer?
Ask!
Insurers provide home warranty companies with an insurance policy, called a Contractual Liability Policy (CLIP). The home warranty company will have a copy of it and will have filed it with its home warranty administrator or obligor applications with states who regulate home warranties (it's about half of the country).
fixHomz offers fully insured home warranty plans, as well as extended warranty plans on electronics, and on-demand appliance and electronics installation and repair services.
With fixHomz, rest assured we'll be around for the long term, and so will our insurance-backed home warranty plans.